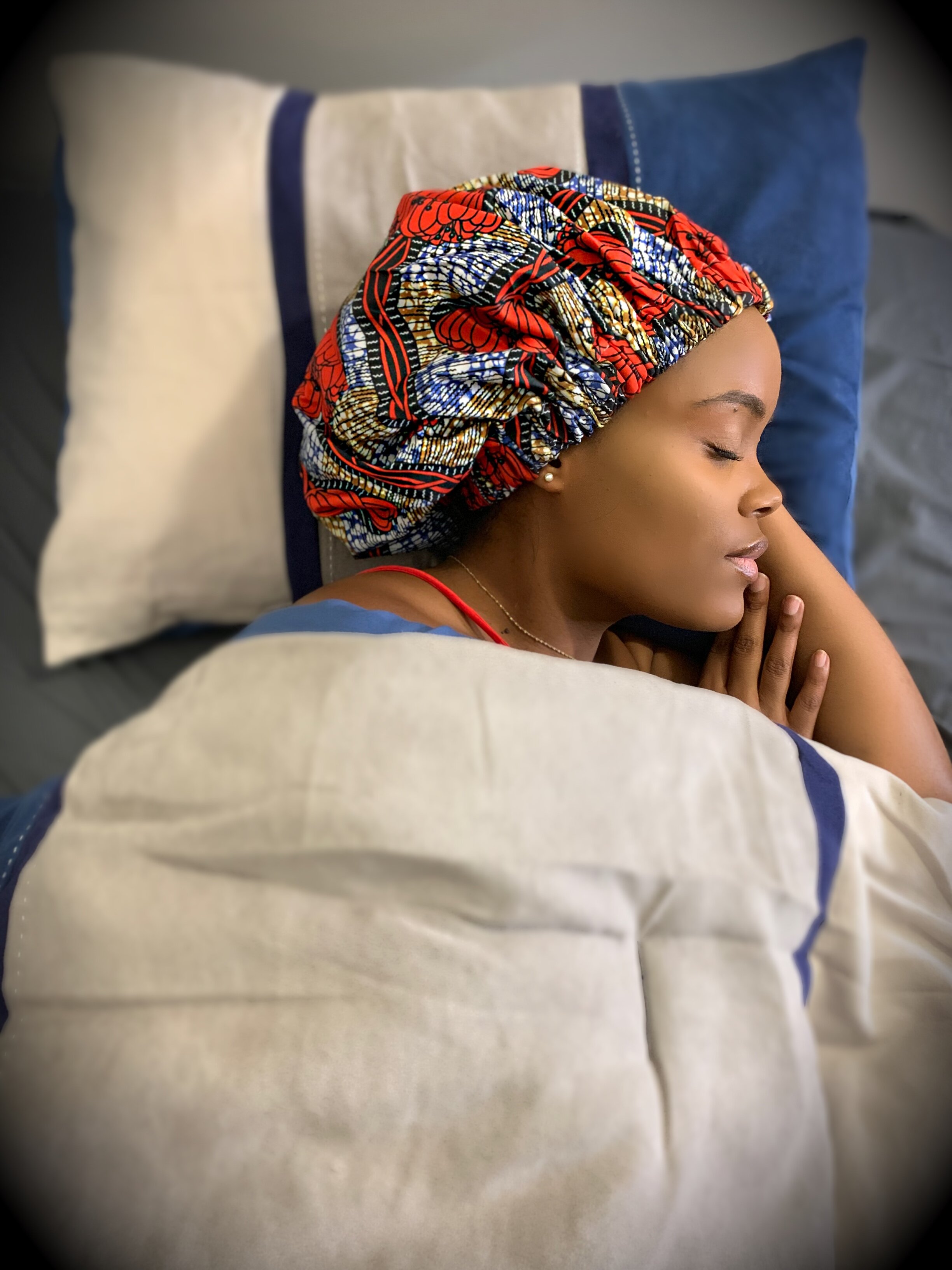 Juju Satin Lined Bonnet
Inspired by the Afrocentric Heritage, the Ankara satin lined bonnets have been crafted with the finest quality of Ankara and satin fabric to keep you super stylish and cute when going to bed and during bad hair days.

Our Ankara bonnets are a great way to preserve your hair as you sleep at night. The satin lining helps to keep frizz and breakage at bay and can extend time between wash days. Each bonnet is made of vibrant and soft Ankara Prints on the outside and lined with pure satin on the inside.
Each bonnet has an elastic band that keeps it secure on your head as you sleep.
Perfect for those with long locs, braids or Afros.